The "Transalpin" is a famous long-distance train between Switzerland and Austria. It was first introduced in 1958, it was operated by the Austrian Federal Railways (ÖBB) and the Swiss Federal Railways (SBB-CFF-FFS). For most of its life, it ran between Wien Westbahnhof in Vienna and Basel SBB in Switzerland.
In 1987, it was designated a EuroCity train. In 2008, it was cut back from Basel SBB to Zürich HB, Switzerland. It was discontinued in June 2010, and replaced by a Railjet service. Since 2013 it links Zürich (Switzerland) with Graz (Austria) via Liechtenstein.
A true highlight is the SBB "Apm" panorama carriage, but the classical fully-fledged "WRmz" ÖBB dining car with its black leather chairs is a highlight as well and adds a lot of pleasure to your trip experience.
Train numbers: EC 163/164
Dining Car: Fully-fledged "WRmz" ÖBB (Menu: DoN's)
More Infos: Wikipedia [en]
Where to book: e.g. ÖBB Ticketshop / SBB (With the 1st class seat reservation you can opt for the "Panorama car 1st class")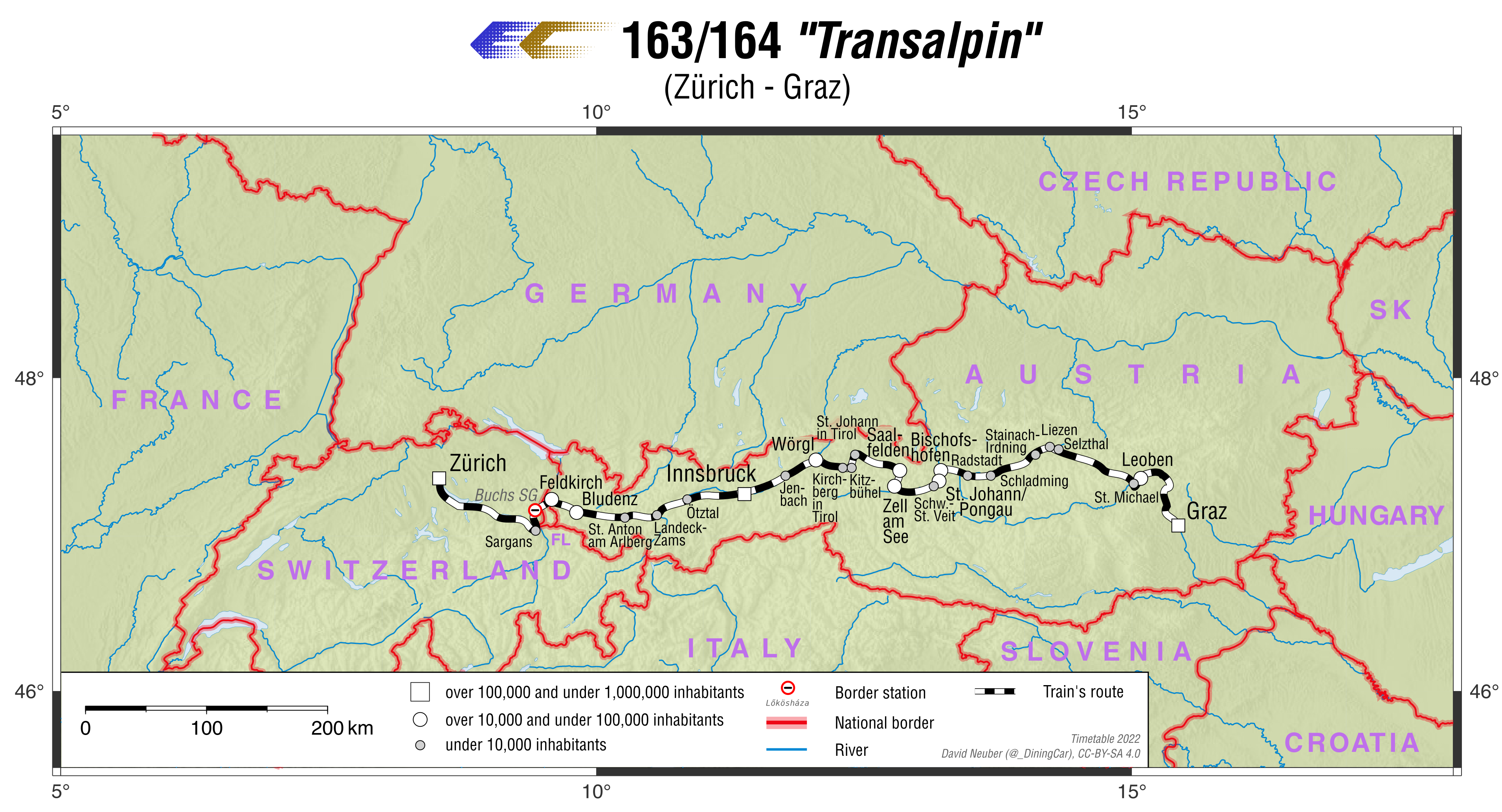 Related Entries