The "Emona" is a famous long-distance Eurocity train between Ljubljana, Slovenia and Vienna, Austria. The train's name come from the Roman name of Ljubljana. Since 2021 the "Emona" carries also three ÖBB carriages continuing from Ljubljana to Trieste as EC 134/135.
Since Timetable 2014 this Eurocity-service has a Slovenske železnice (SŽ) dining car. It is the only one left in regular all year around railway service. The catering is provided by the "Pendolino Bar", a station pub in Maribor. Its owner Rade Popović became famous with the books and articles by Jaroslav Rudiš, a Czech writer, journalist and musician famous for his (Central European) railway love.
The menu of this unique dining car also includes the most expensive item in any regular daily operating dining car: "Champagne Gold" (€ 86).
Train numbers: EC 150/151
Dining Car: Fully-fledged "WReelmt" (sometimes "WRl") by SŽ (Catering by the "Pendolino Bar" Maribor)

Important: You can only pay cash (Euro).

Where to book: e.g. ÖBB Ticketshop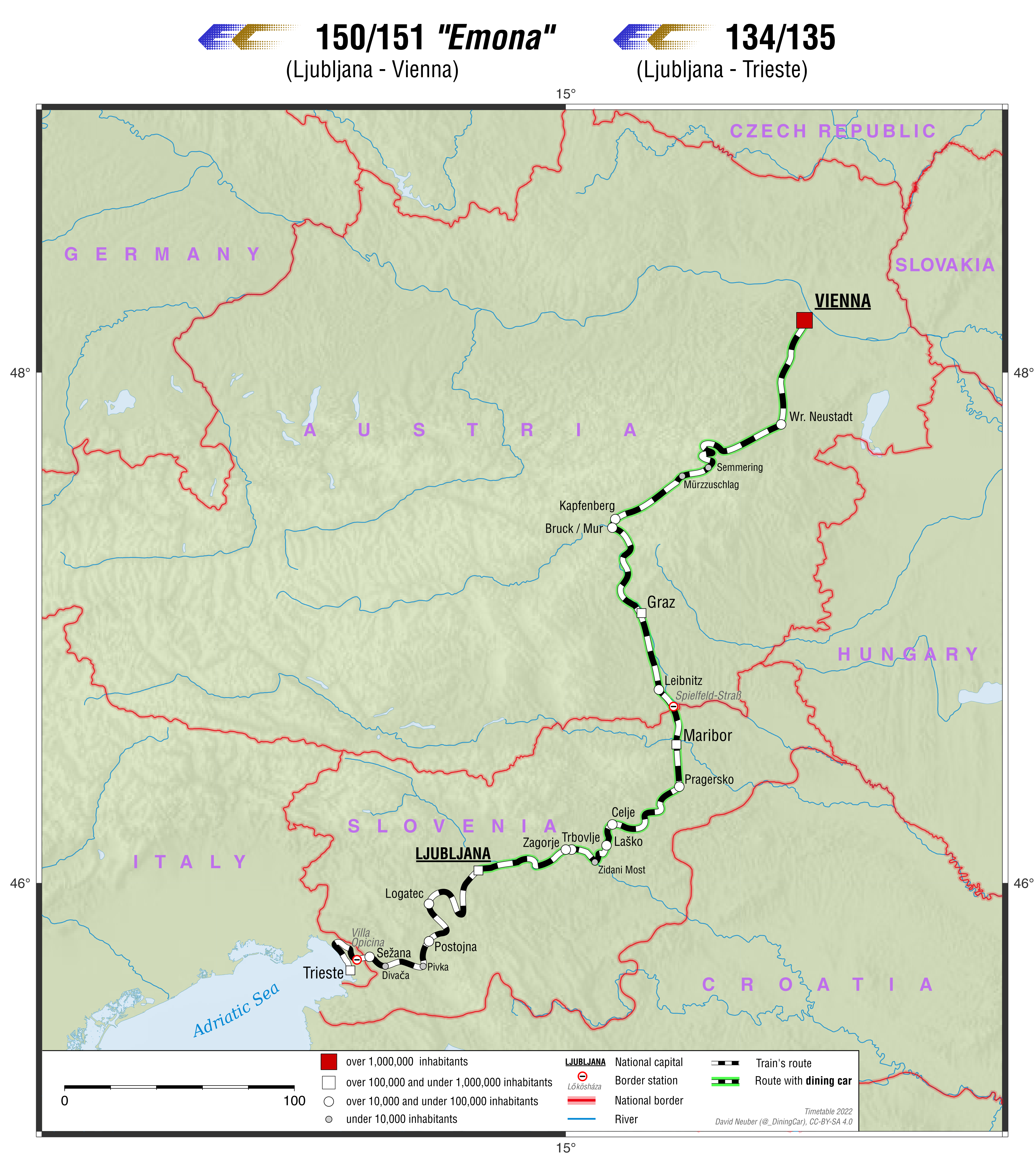 Related Entries