The "Berliner" Eurocity-service is a famous long-distance train between Kiel, Hamburg, Berlin, Dresden and Prague. Although the name itself has not a long tradition. It was firstly introduced with Timetable 2019 replacing various train-names with more or less history on this relation including the "Carl Maria von Weber", "Robert Schumann", "Johannes Brahms", "Alois Negrelli" and "Porta Bohemica".
This train consists of classical passenger railway carriages, provided by České dráhy and including a "WRmz" dining car operated by JLV.
These dining cars are a true star on European rails and a main reason why this Eurocity-service offers a special and comfy ride!
Not only the dining car itself is famous, but also one of its waiters, Pavel Peterka. He became famous with the books and articles by Jaroslav Rudiš, a Czech writer, journalist and musician famous for his (Central European) railway love.
Train numbers: EC 170/171, EC 174/175, EC 176/177, EC 178/179, EC 378/379
Dining Car: Fully-fledged "WRmz" ČD (Menu: JLV)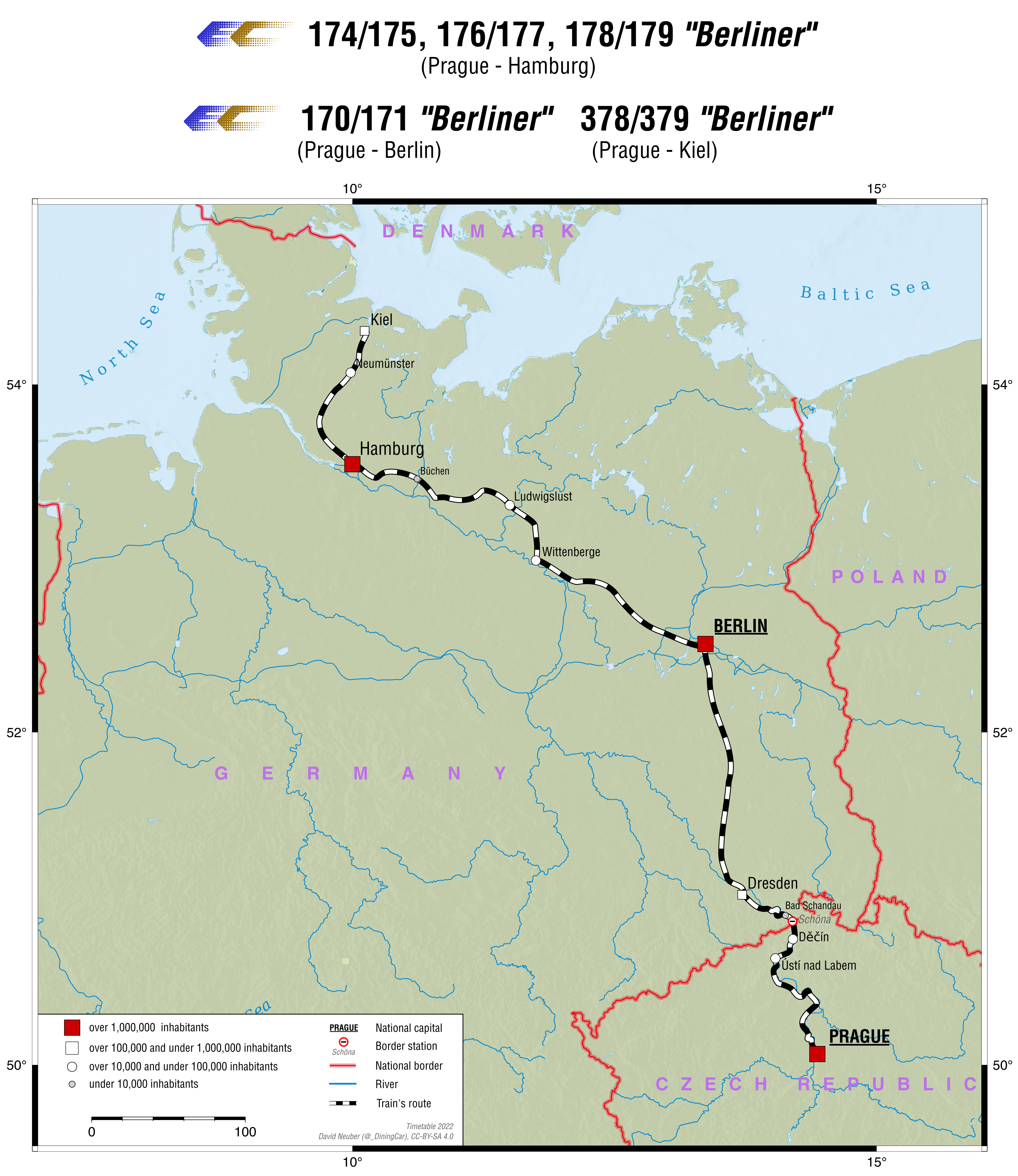 Related Entries