The "Dacia" is a famous long-distance night train between Bucharest, Romania, Budapest, Hungary and Vienna, Austria. The train's name refers to an ancient cultural region and province of the Roman empire, which are corresponding to the present-day countries of Romania and Moldova.
Inside Romania, between Simeria an Bucharest there is a CFR "WRlee" Bistro carriage attached. For a hot meal, usually the offer is very limited to a famous "Mixed grill" plate. You can pay with cash only in Euro and Lei, but it is recommended to pay with Romanian Lei, as it will give you a cheaper price. Hence this train can be classified as a #SleeperAndEater.
Since timetable 2022 there are also through sleeper carriages to Cluj-Napoca and to Bucharest (via Timișoara and Craiova). With both of this relations no CFR dining car will be available.
Train numbers: 346 / 347
Dining Car: A fully-fledged "WRRmz" by MÁV between Vienna and Budapest (Menu: Utasellátó, not in service currently) and a "WRlee" by CFR inside Romania (Menu: CFR Bistro car, CASH ONLY)
Where to book: e.g. ÖBB Ticketshop / MAV / CFR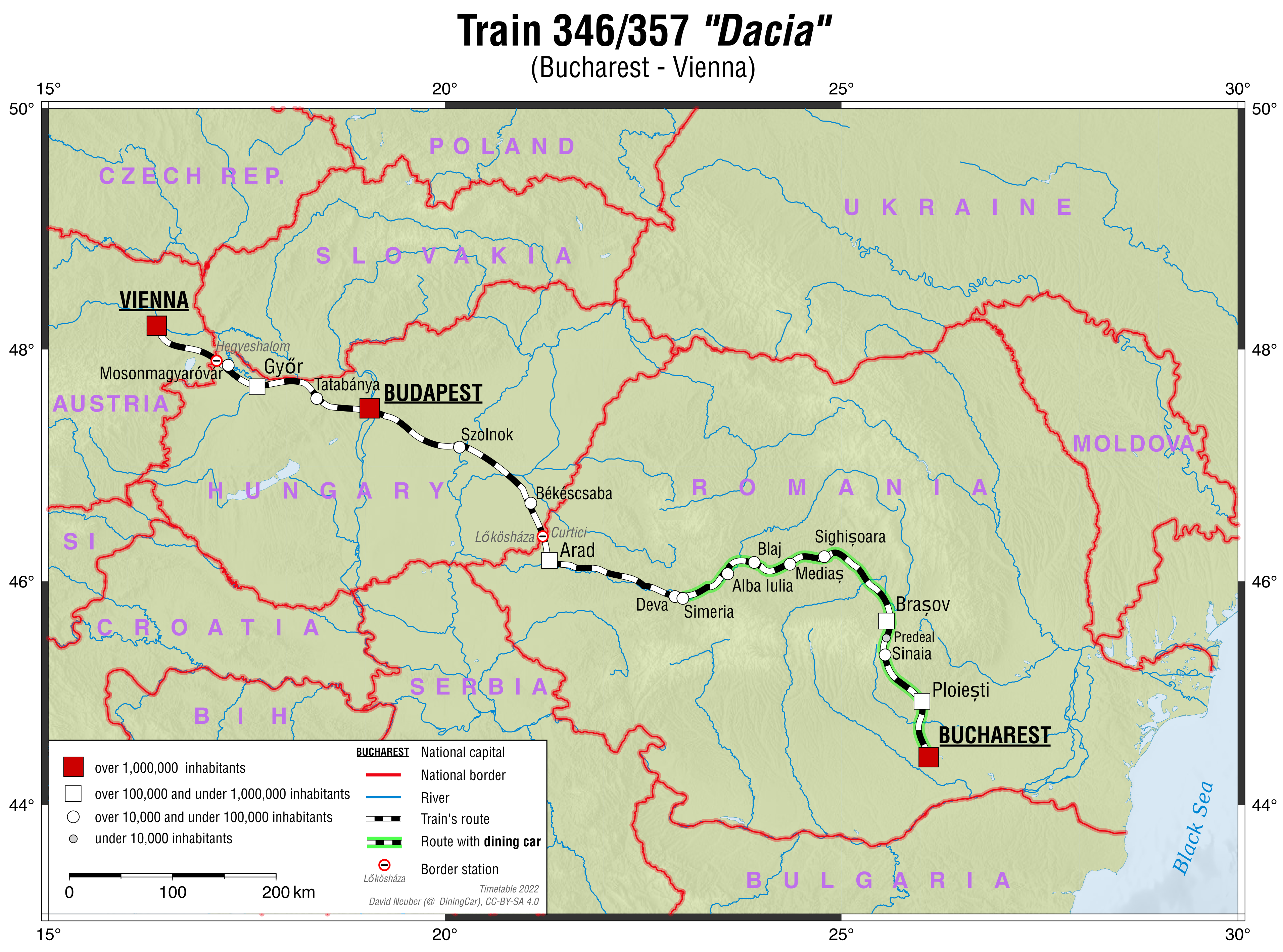 Related Entries